Description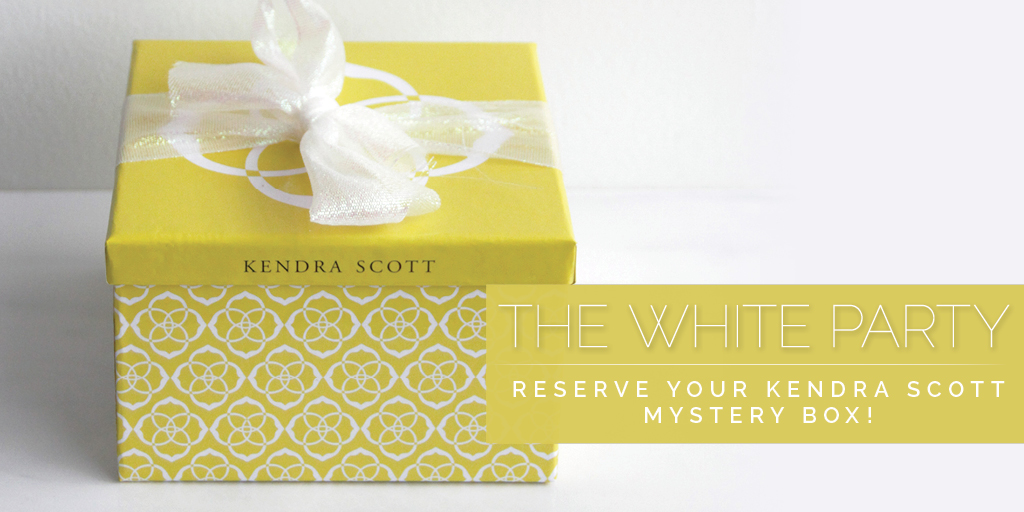 Available March 25 - April 5, 2015
For a limited time only, reserve a Kendra Scott Mystery box (contains a Kendra Scott jewelry item) and a ticket to the White Party for only $225!

Guest Benefits ($225): Kendra Scott Mystery box | Fantastic Night on the Dance Floor | Tasty Treats from our Gourmet Gallery | Delicious Signature Drinks at the Bar(s) | 56% of your registration is tax-deductible
Available March 1, 2015 - April 23, 2015
Guest Benefits ($175): Fantastic Night on the Dance Floor | Tasty Treats from our Gourmet Gallery | Delicious Signature Drinks at the Bar(s) | 43% of your registration is tax-deductible

A limited number of tickets will be available at the door on the night of the event, April 24th (General Admission price is $200 per ticket).
Join our list of White Party sponsors and reserve a table or cabana with exclusive bottle service. Increase your company's visibility and make a positive difference in the lives of Austin youth. For more details, please contact Karen Piñera at karen.pinera@lifeworksaustin.org or at (512) 735-2472.